Directory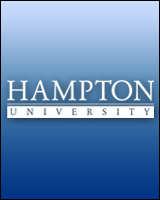 Dr. Mohammed B. Sillah
Associate Professor of Political Science
Location:

Martin Luther King, Jr. Hall

,

204
Phone:
757-727-5732
E-mail:
mohammed.sillah@hamptonu.edu
Dr. Sillah holds a Ph.D. in International Studies from Howard University in Washington, D.C. At Hampton, where he has taught for more than two decades, Dr. Sillah teaches courses in Political Science, International Relations, International Political Economy, Contemporary Political Developments in Africa, Government and Politics in Europe, International Organizations, History of the United States Military, Ethics and Leadership, Political History of Islam in America, African History, State and Local Government, Political Theory, International Law, and Comparative History. Dr. Sillah taught at Christopher Newport University and Old Dominion University. He has been a freelance writer for international magazines since his graduate studies.
Dr. Sillah has published extensively in scholarly journals on political development in West Africa, Islam and Christianity, and Arab-African relations. He has also published book reviews in refereed journals, and magazine and newspaper articles. Under his mentorship, Dr. Sillah's students have gained acceptance into prestigious graduate and law schools. He has trained and accompanied students to simulate international bilateral/multilateral crises in bodies such as the UN (Model UN), the Arab League, the African Union among others. Dr. Sillah has supervised students' research papers for presentation at the U.S. Naval Academy Foreign Affairs Annual Conference and the Dana Scholars annual meeting at Duke University. He has conducted field research in Africa, published a monograph and co-authored a book. He has presented papers and served as chair and discussant at professional conferences. He gave a talk on "Regional Approaches to Strategy and Partnerships in Africa: North Atlantic Treaty Organization," A forum held at NATO Command Center, Norfolk Naval Base, Virginia.