Directory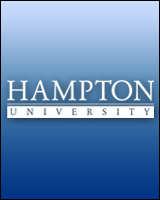 Ms. Marisa Porto
Location:

Wigwam

,

114
Phone:
757-727-5888
E-mail:
marisa.porto@hamptonu.edu
Expertise:
Journalism, Business, Media, Management
Executive In Residence
Executive in Residence, XIR, 2019-2020. Perform financial, operational and management assessments for university initiatives at the direction of the university president. Participate in top administrative council discussions, present before the Board of Trustees and lead and manage a university task force to develop a strategy and plan for program expansion. Additionally, teaching leadership and management at Scripps Howard School of Journalism and entrepreneurial business at James T. George School of Business.