Directory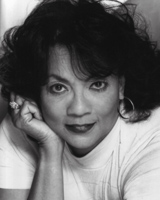 Dr. Jacqueline M. Bontemps
Associate Professor
Location:

Armstrong-Slater

,

203B
Phone:
757-727-5821
E-mail:
jacqueline.bontemps@hamptonu.edu
Expertise:
Research, Visual Arts, and Graphic Design
BONTEMPS, Jacqueline, Professor of Art. Ed.D., of Education, Illinois state University, Normal, Illinois; M.A., and B.A., Fisk University, Nashville, Tennessee.
Dr. Bontemps is an educator and researcher, art critic, painter, sculptor, graphic designer and photographer.
Nationally recognized for her scholarship and service in her field, her contributions as an artist, scholar, and educator have been noted in over forty publications, resource books, and textbooks. A distinguished record of research and scholarship in the discipline of African American Art and Art History, she has completed the most comprehensive and interpretively significant scholarship in the field of African American women in the arts. Though largely historical in nature, her research was presented in an interpretive context designed to establish a meaningful theoretical framework for critical discussion and analysis. Trained as an artist by Aaron Douglas and as an historian by David C. Driskell, she has emerged as a skilled administrative force in the Black arts community.
In the process she has been successful in identifying, encouraging, and supporting young and neglected artists. She was the director and curator of "Choosing: An Exhibit of Changing Perspectives of Modern Art and Art Criticism by Black Americans, 1925-1985" and "Forever Free: Art by African American 1862-1980".
Areas of Expertise: Research, Visual Arts and Graphic Design. Dr. Bontemps can be reached in A/S 203 or at: (757-727-5821) or E-mail: Jacqueline.bontemps@hamptonu.edu