Directory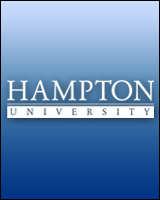 Mr. Dana S. Hubbard
Director of Marketing and Promotions
Location:

Holland Hall

,

162
Phone:
757-728-6229
E-mail:
dana.hubbard@hamptonu.edu
Expertise:
Film and Theatre
Dana S. Hubbard, Writer, Director, Producer, and CEO is currently celebrating his
Twenty-fifth year in the entertainment industry. His theatrical and film record includes
working alongside other critically acclaimed directors and producers such as Spike
Lee, Monty Ross, David E. Talbert, Tyler Perry and Dr. Alex C. Marshall to name a
few.
Dana's talent and love for the arts began when he was a youth. He knew then that he was
destined to be a leader. During his attendance at the prestigious Hampton University, where he
majored in Speech Communication and Theater Arts, he starred in several plays. His talents won
him the Best Dramatic Duo Award from the National Association of Dramatic and Speech Arts
two consecutive years and also a nomination for the prestigious Irene Ryan Award.
In 1987, Dana joined the Richmond Theatre Company for Children. After one year with the
company, he moved back to New York to work with Spike Lee on "Do The Right Thing." Other
film credits include "Mo Better Blues," "Steppin," "Don't Let Your Meat Loaf," and "Malcolm
X," where he is featured as one of Malcolm's key FOI.
Dana has produced numerous music videos and theatrical productions, including "Will A Man
Rob God?" and "Every Dog Has His Day", a stage play based on his debut novel. His first
feature film, "A Woman Like That," starring Tyra Banks and Malik Yoba won first place for
Best Dramatic Feature at the Urban World Film Festival.
In 1998, he created Camp D.A.N.A. (Dreams Always Need Assistance), an arts and
entertainment camp for youth, which is located on the campus of Hampton University in
Virginia. The mission of this weeklong summer camp is to broaden the interest in Arts and
Entertainment. Courses and workshops teach the nuts and bolts of the industry. By partnering
with affiliate organizations, the camp provides students with unique internship opportunities.
Dana has also managed music legends such as Stellar Award Winner, and Soul Train Lady of
Soul gospel artist La Shun Pace, and multi-platinum recording artist Freedom Williams, formerly
of C&C Music Factory.
Dana is also a managing member of Urban Lit Media, a multimedia enterprise that
converts urban street literature into feature films, stage plays, audio books, and music. His other
business ventures include promoting his first novel, Every Dog Has His Day, which has garnered
wide recognition and rave reviews throughout the country, completing a Children's Book Series
titled Milo the Mischievous Mutt, and getting ready for his November 2012 release of his next novel, Never Play With A Woman's Heart.
Dana is the Director of Marketing and Promotions for Hampton University Athletics.