Directory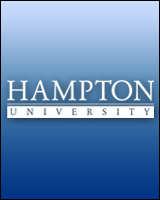 Dr. Barbara Blackwell
Interim Assistant Dean/Undergraduate Chairperson/Associate Professor
Location:
William Freeman Hall
Phone:
757-727-5251
E-mail:
barbara.blackwell@hamptonu.edu
Dr. Barbara has joined Hampton University School of Nursing as the Chairperson/Assistant Professor Undergraduate Nursing. She has over 37 years of experience in Nursing, Nursing Education and Staff Development and is certified in Nursing Professional Development. Her clinical specialty is Critical Care and Trauma nursing. Dr. Blackwell worked in a Level I trauma unit for almost 30 years in New York City. For the last 7 years Dr. Blackwell was the Director of a small school of nursing in Northern New Jersey, where they achieved advances in the areas of integrating technology into all aspects of student's education, introducing electronic testing, and incorporating the use of iPads as a clinical and didactic tool. Students were introduced to active learning and she advanced the agenda of the incorporation of simulation into didactic and clinical learning. Dr. Blackwell has published on simulation and recently reviewed the latest edition of Urden's Critical Care Nursing textbook. She is an active member of the International Nursing Association for Clinical Simulation and Learning and has been an abstract and research reviewer for them since 2015. Dr. Blackwell has presented webinars on technology in nursing education and the use of data as a tool to guide student performance. She is a strong advocate of technology, data usage, and active learning principles as tools to enhance student learning.