Directory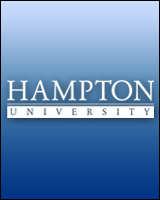 Dr. Jacqueline Elaine Sharpe
Assistant Professor
Location:

William Freeman Hall

,

115
Phone:
757-727-5672
E-mail:
jacqueline.sharpe@hamptonu.edu
Expertise:
47
Biographical Sketch for Dr. J. Sharpe
Dr. Jacqueline Sharpe is an Assistant Professor of Nursing who is from Suffolk, Virginia. She has practiced in her profession as a registered nurse for 46 years. Near 30 years of that time was spent as a Navy Nurse Corps Officer, culminating to the final rank of Captain (06). She moved progressively through her career from being a staff nurse to Director of Nursing; Head of all Education and Training at Portsmouth Naval Hospital; and Head of all Navy Medicine training and education for the Mid-Atlantic Region. She was Head of the Managed Care Division when the Navy moved to that change of health care delivery. Professional experiences outside the United States include living in the Caribbean area for about 4 years. She was selected by Old Dominion University (ODU) to stand up the undergraduate public health concentration and assisted with the start-up of the graduate program in public health as well. Dr. Sharpe was the sole writer for the 25-year-old Health Sciences Degree Program when it received its first and second Association of University Programs in Health Administration (AUPHA) national certification. She is a member of 3 national honor societies and 9 other professional organizations, including the College of Healthcare Executives. She received the Excellence in Teaching Award twice while at the College of Health Sciences at ODU; each award was based on a three-year period. She is the recipient of numerous professional awards as well, such as the Alumni Achiever's Award for outstanding accomplishments from her undergrad school, Winston Salem State University. Her master's degree in Nursing is from the University of Maryland and her PhD is from Old Dominion University. Her interest in the health care field are multiple and includes administration, management, public health, and health disparities. Dr. Sharpe is also a certified health education specialist (CHES) and is very capable of development of community health promotion programs. Her research priority is working with vulnerable populations for improving health outcomes.