Directory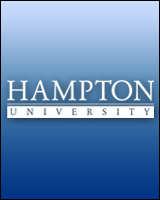 Dr. Gwendalyn LaTisa Chambers
Director of Student Academics and Support Services
Location:

William Freeman Hall

,

127-J
Phone:
757-637-2368
E-mail:
gwendalyn.chambers@hamptonu.edu
Expertise:
Leadership and Management
Dr. Gwendalyn Chambers is the Director of Student Academic Support Services here at Hampton University, School of Nursing. She is a graduate from Capella University, with a Doctorate in Education, specialized in Leadership and Management. She hold a Bachelorette in Psychology, a Masters in Marriage and Family Counseling, specializing in Substance Abuse and Mental Health. In addition she has a Post-Masters in College teaching and Adult Education.
Dr. Chambers is a Retired Army Veteran and a member of the National Society of Leadership Success (NSLS). NSLS is the nation's largest leadership honor society that empowers the next generations of leaders. After her Retirement from the US Army in 2012 Dr. Chambers practice as an Academic Counselor, Mental Health Counselor for transitional Soldiers, and Assistant Counselor for a Rehabilitation Organization. In addition, Dr. Chamber has devoted her time to teaching Leadership Skills in her local community and high schools. Her influence to leadership skills, styles, and self-reflection comes from the coined term by Robert Greenleaf "Servant Leader." Dr. Chambers states that "Leadership is all about serving others and her Military Values LDRSHIP (Loyalty, Duty, Respect, Selfless Service, honor, Integrity, and Personal Courage)." She adds," One should have loyalty to organization, a sense of duty to assist where and when one can, respect for all people, learn to set self aside to assist others in their goals, consider it an honor to serve others, have integrity at all time, and develop the personal courage to see things through to the end."
Gwendalyn L. Chambers, EDD